WELCOME TO THE CANDLE SHOP - THANK YOU FOR YOUR SUPPORT THIS SEASON!
TIS THE SEASON FOR SPREADING CHEER! PICK SOMETHING UP FOR THAT SOMEONE SPECIAL TODAY!
***PLEASE NOTE - ALL ORDERS ARE SHIPPING WITHIN 9-12 BUSINESS DAYS FROM THE DAY YOUR ORDER WAS PLACED. ALL BLACK FRIDAY, SBSATURDAY, AND CYBER MONDAY ORDERS WILL SHIP OUT BY DECEMBER 12TH TO REACH YOU IN TIME FOR GIFT GIVING. THANK YOU!
PURE NORTH AMERICAN GROWN ECO FRIENDLY SOY WAX 
PREMIUM PHTHALATE-FREE ESSENTIAL + CLEAN FRAGRANCE OILS
100% COTTON WICKS
DYE-FREE + ADDITIVE-FREE
WE CRAFT IN SMALL BATCHES TO ENSURE CONSISTENCY EVERY TIME.
WE ARE A TRUE FAMILY OWNED & OPERATED BUSINESS FOUNDED IN 2015 RIGHT HERE IN THE PNW.
*Fragrance descriptions can be found at the bottom of this page.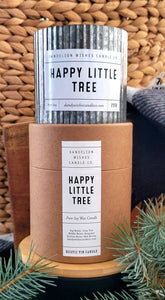 ***PLEASE NOTE***
ORDERS WILL SHIP WITHIN 9-10 BUSINESS DAYS FROM THE DAY YOUR ORDER WAS PLACED. THANK YOU!
Sweet Shops that Carry our Goods:
Terra Cottage Boutique- Roseville & Folsom, CA
Vintage Me - Yakima, WA
Alice's Country Rose - Toppenish, WA
Old Julian Garage - Julian, CA
D'Lynn's Boutique - Richland, WA 
Claim Clothing - Ellensburg, WA
Rebel Junk Market - Spokane, WA
Hurd Mercantile - Rockford, WA
In Bloom Boutique - Sunnyside, WA
Enchanted Beedle - Coupeville, WA
Seeds Flower Shop - Canada
Triple Wren Farms - Ferndale, WA
Washington Fruit Place - Yakima, WA
Sweet Pick - Richland, OR
O'Shea's Candies & Sweet Shop - PA
Maude and Main - Honeysdale, PA
Country Chic Boutique - WI
Reese & Riley's Olive Oil & Bistro Bar - Moorhead, MN
Harvest Home - WI
Nature's Corner - IA
Mimosa Creek Market - Edmond, OK
Urban Farmchic - Rockville, IN
The French Farmhouse - Roanoke, VA
Gather - Chewalah, WA
Urban Junkie - TX
Timber & Bristle - ID
White Oak Mercantile - Murfreesboro, AR
The Bookery Espresso - Ephrata, WA
Stitches in Time - Spokane, WA
Simmons Farm with a Vintage Soul - Watertown, NY
Sweet Tea Clothing - Wisconsin Rapids, WI
Mabel + Co. - Adamsville, TN
Hood's Ace Hardware - Drummer Township, IL
Notown Goods - Sterling, MA
Jackson's Street Provisions - Roseburg, OR
Lori's Kitchen - Washington, IL
NW Ambush Extreme Sports - Battle Ground, WA
Mack + Co. Crafts - Rock Springs, WY
Hill's Drugs & Prescriptions - Eaton, MD
Blush + Co. - Valley City, ND
Cattywampus General Store - Greensboro, NC
All That Jazz - Centralia, WA
KC's Country Value - Fossil, OR
Fallen Oak - Ecru, MS
The Kitchen Table - Sacramento, CA
Dynamo's General Store - Chattanooga, TN
Avenue 22 Boutique - Meade, KS
Featherstone Farms - Mayfield, KY
Sun Lakes Resort Gift Shop - Coulee City, WA
Annablair's Boutique - Merrill, WI
Boot's & Burlap - Goldvein, VA
Zoli's Bakery & Cafe - Tensed, ID
56 Feed Co. - Newkirk, OK
KC's Country Value - Fossil, OR
RK Woodworking - Pangburn, AR
Three Bees Boutique - San Antonio, TX
The Pine Lodge Shop - Chetek, WI
The Painted Crate - Fall Rivers, WI
608 The Factory - Brodhead, WI
A + H General Store - Kelseyville, CA
Anytime Toffee - Ferndale, WA
Wilson's Orchard - Iowa City, IA
Prey's Fruit Barn - Peshastin, WA
The Salty Lupine - Valdez, AK
Giving Tree - Forest Park, IL
Backbone Home Design - Festus, MO
White Barn Charm - Harrisburg, SD
785 Decor - Pomona, KS
Ewing's Co. - Kernville, CA
La Roche Gifts - Royal Oak, MI
The Faded Flower - Oak Grove, MN
Pure Barre - Saginaw, MI
Lashout Beauty & Wellness - Temiskaming Shores, ON
The Clothesline Boutique - Shawano, WI
Double Nickel Vintage - Festus, MO
Sylvan Farm - Saluda, SC
Backbone Home Design - Festus, MO
Sparkling Cowgirl - Big Lake, MN
KNOX + JAYMES - Billings, MT
Heartichoke - Northport, NY
Bonzi's - Sunnyside, WA
The Farmer's Daughter - Newton, NJ
Blush Boutique - Chagrin Falls, OH
Country Folk - Vandalia, IL
Bombshell Beauty Bar - Lacey, WA
Chantilly - Hot Springs, AR
Soulbury Cultural Gifts Store - Woodbury, CT
Shanty Boutique - Newport, WA
Sand Cherry Coffee - Ordway, CO
The Grassroots Home - Osceola, IA
Spruce and Willow Home - Cashmere, WA
The Coffeesmith - Waukee, IA
Just Keeping it Crafty - Huron, TN
Rustic Touch - West Plains, MO
The Gathering Places - Bonners Ferry, ID
The Chicken Coop on Maple - Florence, OR
The Gathered Home - Kennewick, WA
Sister's Boutique - Moxee, WA
Hello Nature - Mose Lake, Wa
WE ARE ADDING NEW SHOPS WEEKLY SO CHECK BACK OFTEN!
Interested in becoming a stockist? Simply click the link below or copy and paste to your browser to be directed to our Wholesale Only Site through Faire.
https://faire.com/direct/dandelionwishescandleco
FRAGRANCE DESCRIPTIONS:
APRICOT NECTAR: Sweet and tart apricot with a touch of floral and dewey greens make this a winner with customers.
BANANA NUT BREAD: Sweet banana, warm cinnamon & nutmeg, and a hint of vanilla. Our first ever scent and still a favorite!
BANOFFEE PIE: Sugary delicious toffee and sweet mellow banana make up this favorite dessert candle.
BLOOD ORANGE: A bold scent with strong top notes of zesty orange and spicy cloves.
BOURBON + BUTTERSCOTCH: Just like the name implies this is a blend of sweet and rich butterscotch and mellow Kentucky Bourbon. A touch of vanilla rounds out this fantastic scent!
CARAMEL TOBACCO: Masculine and mellow at the same time? This scent surprises most who venture to sniff and they love it! Sweet caramel and earthy tobacco leaves make a great combo scent.
CEDARLEAF + LAVENDER: Sweet and earthy cedar top notes blend beautifully with the fragrant lavender oil making this a winner for all seasons!
COFFEE + CREAM: Smooth blend cold brew coffee, sweet vanilla, and heavy cream make a mellow but satisfying scent.
COFFEE CRUMB CAKE: A true blend of coffee and strudel sure to make everyone happy!
COFFEE HOUSE: Similar to our Coffee + Cream but with added notes of caramel to recreate walking into your favorite coffee shop.
COZY CASHMERE: Soft and warm with a blend of cedar and vanilla. Customers rave about this one!
DARK WATERS: A complex mix of several oils like cardamom and ozone to make a truly fantastic and unique scent. Masculine undertones make this a great anywhere scent!
FALL FESTIVAL: Notes of caramel and crisp green apple blended to Fall perfection.
GRAPEFRUIT + MANGOSTEEN: Surprisingly bold and fresh with zesty citrus notes paired with sweet and spicy mangosteen and a hint of apple.
HAPPY LITTLE TREE: IT'S BACK! One of our top-selling scents of the holiday season. Pine and berries are a win with this clean, yet cozy holiday scent.
HOT APPLE CIDER: A favorite every year, four years running. Warm cinnamon, delicious red apple, and a touch of lemon.
HOT BUTTERED RUM: Golden rum, butter, nutmeg, and cream combine for a truly delicious holiday scent!
LEMON SUGAR COOKIE: True to its name Lemon Sugar Cookie has the perfect blend of sweet cookie and lemon citrus zest!
LUMBERJACK: Spicy and warm all at the same time with masculine undertones. Musk, oak, and a touch of smoke to create a cozy Fall fragrance.
MORNING BREW: Strong notes of rich bold coffee blended with a dash of sweet caramel make this a winner year - round.
MULLED CIDER: Spiced orange, nutmeg, sweet apple, and cinnamon to make a warm and inviting Fall scent.
NIGHT CAP: Notes of fresh coffee and bourbon make this a cozy and inviting scent for the season.
PNW: A nod to our region here in the Pacific Northwest with notes of pine, earthy greens, and a touch of sage.
PUMPKIN CHEESECAKE: An amazing blend of earthy pumpkin, cinnamon, butter, and a hint of cream make up this brought back favorite scent.
SATURDAY MORNING CARTOONS: Smells like a bowl of your favorite cereal from childhood. Notes of lemon, orange, cherry, and a touch of vanilla. Delicious!
SLEIGH RIDES + SNOW DAYS: Peppermint and mocha shine for the holidays in this lovely combo!
SPECKLED PEAR: Simple bartlett pear and a hint of sweet apple and vanilla shine in this beautiful scent!
STRUDEL + SPICE: A holiday staple in the Candle Shop! Cinnamon, brown sugar, nutmeg, and a touch of vanilla make up this winner!
SUNSET IN NAPA: This complex scent blends earthy greens, sweet citrus, warm grapes, and a hint of cream to bring it all together.
SWEATER WEATHER: Cozy vibes with butter, vanilla, all-spice, and cream. A perfect cool weather scent!
TOASTED SPICE: All-spice, nutmeg, and cinnamon for warmth, we have customers ask for it every year!
TOFFEE CRUNCH: Bold caramel and vanilla with a hint of almonds make this a keeper for the season!
WAFFLES + PECANS: Sweet vanilla, earthy nutty pecans, and a hint of cream make up this cozy scent.
WARM CINNAMON + WILD TOBACCO: With a hint of tobacco leaves and warm cinnamon spice for balance, customers love this unexpected scent.
WOODWORK + PLAID: A mix of masculine and clean with notes of Fraser Fir and clean lemon.